Impulse Magazine – German Association
January 2018 Edition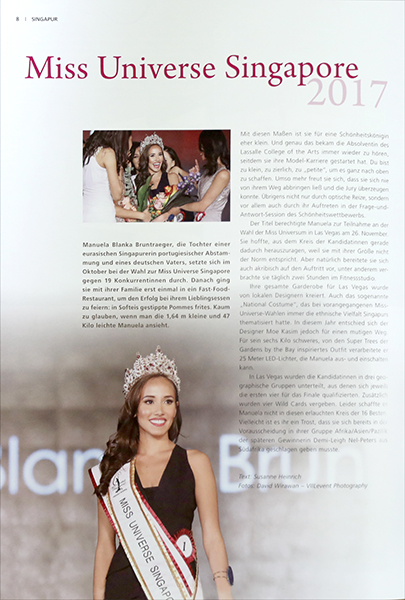 CookIslandsNews, 12 December 2017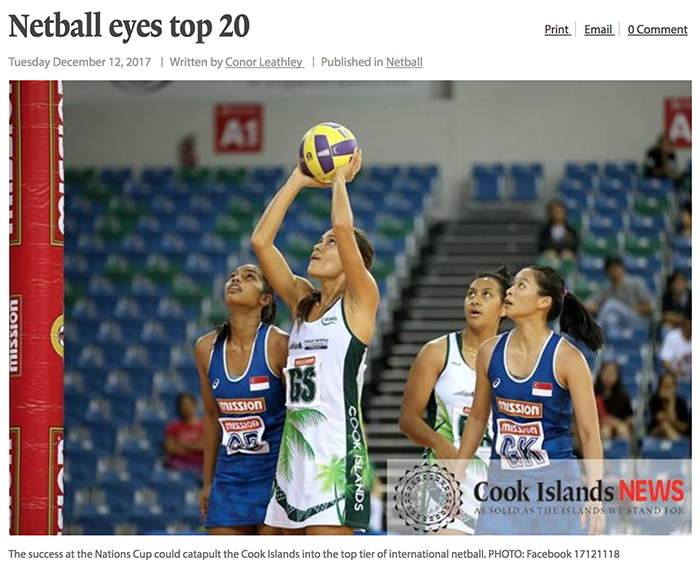 RadioNZ, 9 Dec 2017
Sport: Cook Islands buoyed by "perfect" return to international netball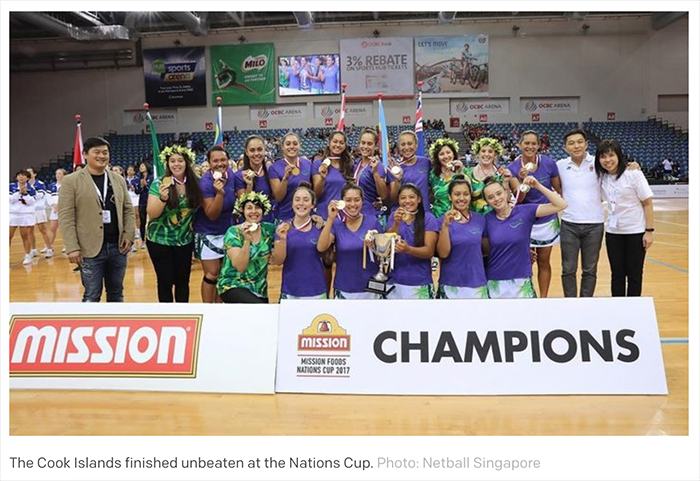 CookIslandsNews, 7 December 2017
The New Paper Singapore, 6 December 2017
Milicich not getting carried away after first win
Straitstimes Singapore, 5 December 2017
Netball: Singapore secure first win of Mission Foods Nations Cup to retain slim finals chance
Yahoo Singapore, 3 December 2017
StraitsTimes, 3 December 2017
Bright start for youngsters
Berita Harian Singapore, 3 December 2017
Piala Nations bermula dengan penuh aksi
Berita Harian Singapore, 2 December 2017
Bahang kejohanan Piala Nations kian dirasa

ONE Championship
The World's Best Flyweight Was Once An Abandoned Infant

The Very Best Knockouts From The Last Quarter Of 2017

Straitstimes Singapore, 16 November 2017
Kiwi netballers share their pro tips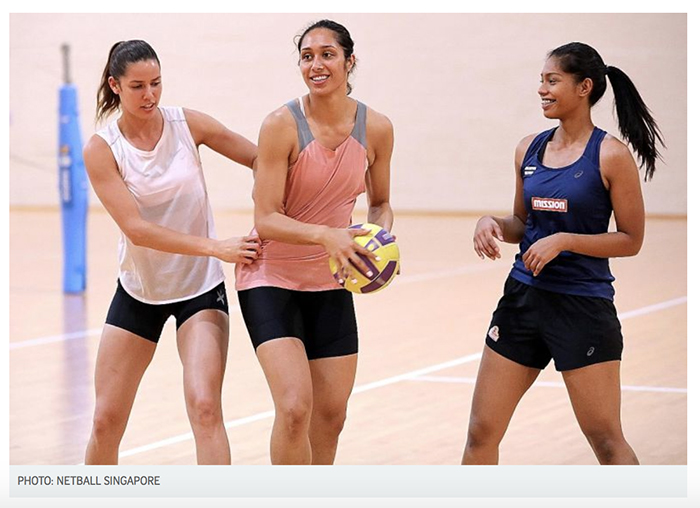 BeritaHarian Singapore, 7 November 2017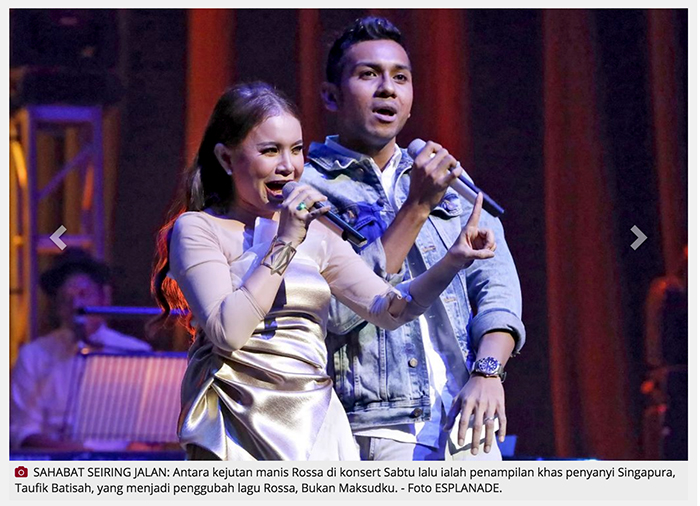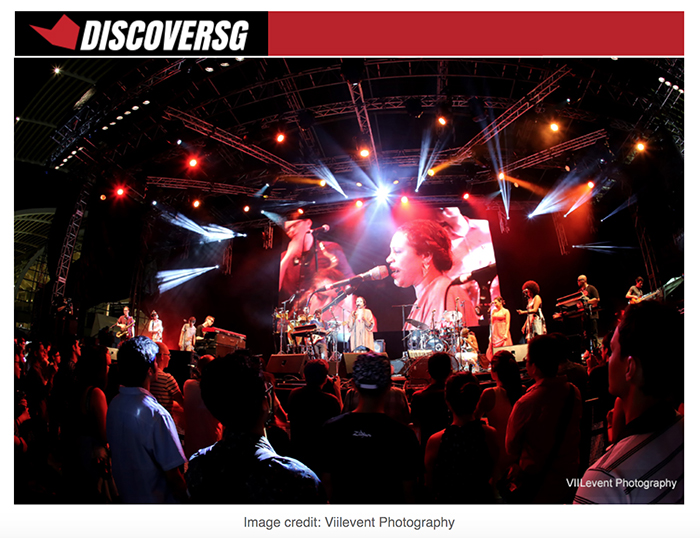 Straitstimes Singapore, 1 November 2017
Netball: Stingrays to rejoin NSL fold next year
Straitstimes Singapore, 12 October 2017
Netball: Nations Cup no walk in park for highest-ranked hosts
The New Paper Singapore, 19 September 2017
National netball coach Milicich: We can match Malaysia

Gyeongnam International Photography Festival 2017

Singapore Today, 20 September 2017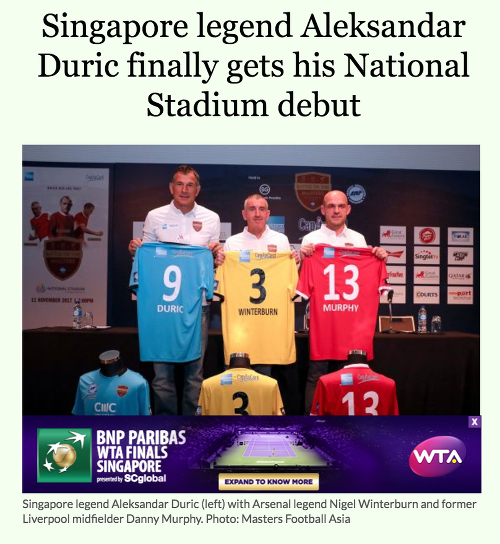 Straitstimes Singapore, 18 August 2017
Straitstimes Singapore, 6 August 2017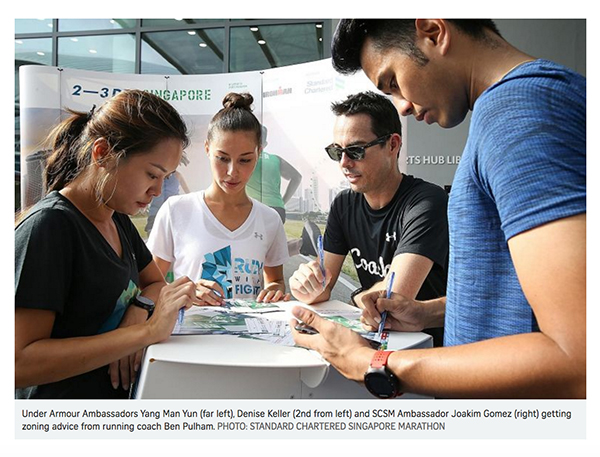 Leica Fotografie International, 21 April 2017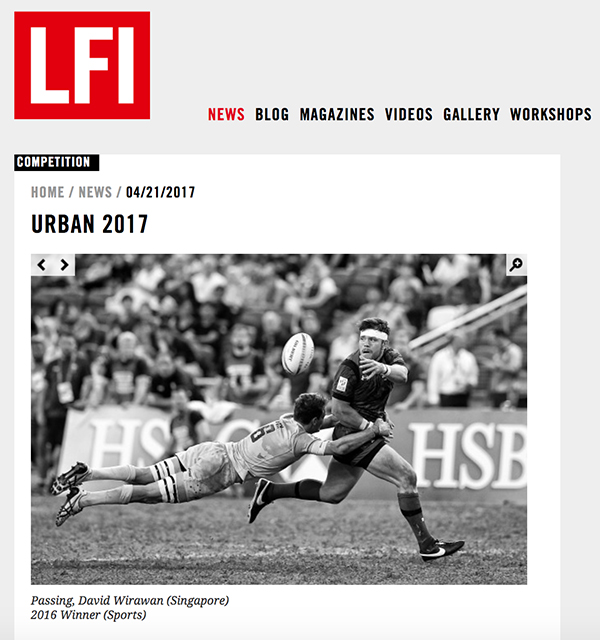 Travel Resource Magazine – Top 27 Travel Photos in year 2016 SIPA contest out of 50K Entries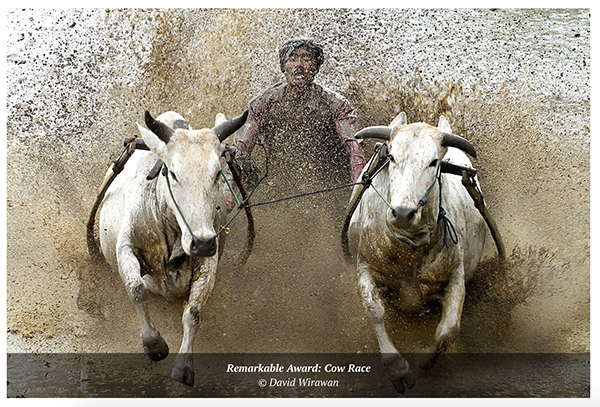 Strait Times, 1 July 2017
Netball: Family support to help on hostile territory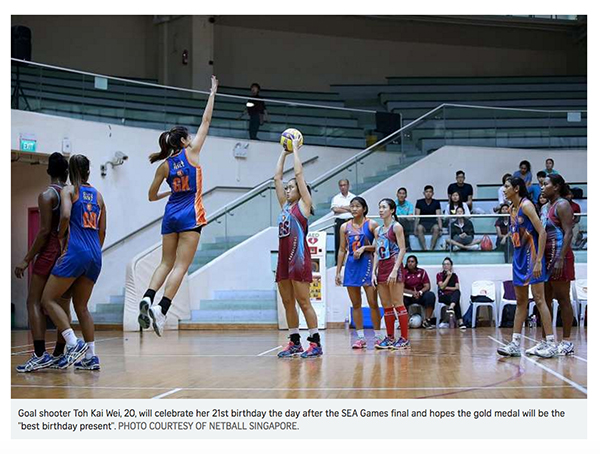 Planet Rugby 22 June 2017
Today Online, Singapore, 24 April 2017
Strait Times, 24 April 2017
Sharks v Mannas in Super League grand final

Today Online, Singapore, 22 April 2017
CNN News 20 April 2017
Tamil Murasu Singapore Newspaper
Headline news 3 April 2017
Straits Times, 26 March 2017
Berita Harian, 1 March 2017
The New Paper Singapore, 19 January 2017
Asia One, Friday, Dec 30, 2016
ONE Championship's Fighter of the Year 2016
Straits Times, 12 November 2016
The New Paper, 12 November 2016
Nuansa Rhapsody, Indoconnect Magazine November 2016
Gyeongnam International Photography Festival 2016
6-11 October 2016
SMRT Bus

The New Paper, 10 September 2016
Straits Times, 07 September 2016
Shandong, S'pore forge closer ties with 11 deals
TODAY Newspaper, 04 September 2016
Netballers score crucial opening result as they seek to win Nations Cup for first time since 2007
The New Paper Singapore, 31 August 2016
Open SwinStar at France
Straits Times, 29 July 2016
Netball Nation Cup 2016 Poster

Straits Times, 24 June 2016
Raffles Graduation June 2016
Straits Times, 30 May 2016
ONE Championship

The New Paper, 8 May 2015
Captain Shoot at Botanical Garden
ONE Championship
HSBC Rugby7s
The New Paper, 19 April 2016
Jonathan Goh
Lianhe Zao Bao – 9 April 2016
Her Worldplus Portal, 3 November 2014

The Straits Times Singapore 21 March 2016

The Straits Times Singapore 13 March 2016
The Straits Times Singapore 17 December 2015
TODAY Singapore, 16 December 2015


TODAY Singapore, 15 December 2015
Channel NewsAsia, 13 December 2015

The Straits Times Singapore 14 December 2015
Berita Harian Singapore, 13 December 2015 
The Straits Times Singapore 13 December 2015

The New Paper Singapore 13 December 2015
Photo of Nurul Baizura (Vice Captain Netball Singapore) was taken during one of the games.
IndoConnect Magazine, Vol 4/2015. Cover Photo


The Straits Times – 12 December 2015
25 Years of Success by Design. Graduation December 2015
Singapore Garden Photographer of the Year Cover Book
Presented by National Park Board Singapore (NParks)
Published by: Publicitas Publishing
National Park Editorial Team: Wong Tuan Wah, Linda Goh Mei Ee, Benjamin Aw, Soh Han Jie, Nicky Ng and  Ng Li-San

This Book contains many great photos from the Singapore Garden Photographer of the Year competition from 2010, 2012 and 2015
Prime Minister Lee Hsien Loong has given the Foreword for this book and also contributed his photo "Slender Duskdarter Dragonfly pictured with a fly perched on its wing"
It's launched on 21 November 2015 by Minister Lawrence Wong.
TODAY, 15 November 2015
AsiaOne, 15 November 2015

Gazzetta.it – Art Photo Festival Sport Mostra Siena
November , Siena will host the first edition of the Siena Art Photo Festival with thousands of photographers from around the world . It will be a real event spread throughout the city with workshops and photo tours , exhibitions and the awarding of the " Siena International Photography Awards " , the Italian photography contest that saw the strongest international participation ever. Ten categories , here is a taste of the most beautiful shots sports
The Straits Times, 8 July 2015
TODAY, 8 July 2015

The Straits Times, 8 July 2015
New York Post
http://nypost.com/2015/03/18/sony-world-photography-award-winners/#23
The MIRROR, United Kingdom
http://www.mirror.co.uk/usvsth3m/9-stunning-photos-sony-world-5359479
TODAY, 10 March 2015
The Straits Times, 10 March 2015
The Straits Times, 6 March 2015
Tamil Murasu Newspaper, 1 February 2015
North West Care, Festive Good, Sembawang Wellington Circle.

The Straits Times, 9 January 2015
The Straits Times, 2 February 2015
Calibre Sports Magazine Singapore, November-December 2014 Edition
TODAY Newspaper 11 December 2014, Raffles EVOKE Graduation
The New Paper 8 December 2014, NetBall Singapore vs PNG
The Straits Times Singapore and The New Paper 7 December 2014, NetBall Stop Orchard Road
The Straits Times Singapore and TODAY Newspaper 24 November 2014, Nagamandala
The Straits Times Singapore and The New Paper 9 November 2014, NetBall Singapore M1 CUP


Zaobao 9 November 2014, Jourdan Miller, Digital Fashion Week
The Straits Times Singapore 3 November 2014, Digital Fashion Week


The Straits Times Singapore 5 September 2014 Swim Stars Singapore 
The New Paper, 25 May 2014 Cheers NSL Final
The Sunday Straits Times Singapore 23 March 2014 CHEERS NetBall SuperLeague 2014

Fist Fight Magazine. Australia, March 2014 Robert Lisita Profile 
Men's Health Singapore 2014 Magazine Asthon Chen Profile
The New Paper 29 September 2013
Shaw Shine, Triathlon

National Park Annual Report 2013, Singapore.
Singapore Environment Council Calendar 2013
Canon Asia Media
Canon EOSWORLD Singapore. Bird 101 Article.
Speak!  Jakarta Post Magazine. March 2013
Agnes Christina – For The Love of Art
MyPaper Singapore Newspaper, 28 June 2012.
Ca Bau Kan, Nuansa 2011 Jakarta Post, Sunday, 20 November 2011. Article by Alika DV Tuwo.
U-Life Magazine (China) Congratulations! The magazine U Life (China) has made a request to use the photo which you have submitted for the Earthkeepers 2011 Photography Contest
PT. Hiba Utama
2010 Calendar   PT (PERSERO) PELABUHAN INDONESIA II. INDONESIA  PORT CORPORATION II
2009 Calendar   Majalah Burung Indonesia Edisi: 2/TH.III/April 2009 "Tak Semua Burung Berkicau" Special thanks to Fahrul Panama to invite me become contributor
Pakubuwono Residence Photo used for marketing in Kompas Newspaper, 15 October 2005

Umbul Umbul Magazine. Lippo Karawaci Cover magazine and Photo article Special thanks to Mr. Gatot Boediman.